📅 Update the article "Microcement flooring is better than zero tile flooring" for the last time on June 30, 2023 at TKT Floor Solution Company Ho Chi Minh City
Microcement flooring and tile flooring both have a wide range of applications and are widely used in construction projects, both residential and commercial. Both of these materials have their prospects, advantages and benefits. And all offer a wide selection of color range, durability, beauty and luxury. But when we look closely, we will see things different. And microcement flooring is a much better option than tile flooring for commercial and residential buildings. And the question is, is microcement flooring better than tile flooring?
In this article, we will discuss and compare different aspects of microcement flooring. And tile flooring in terms of durability, service life, cost, maintenance, aesthetics and other factors. TKT Floor will help you compare and learn in the most detail about how microcement flooring is better than zero tile flooring.
1. What is microcement flooring?
Microcement flooring is also known as ultra-thin substrate, microcement concrete or microcement coating is a cement and polymer based coating. Applied thinly to floors, walls and in some cases laminated boards in residential and commercial environments to create a concrete surface.
Microcement gives architects, interior designers, builders and home owners the ability to create a specific aesthetic that is not normally possible. The strong polymer bonding strength in the microreinforced mixture allows the finish to be applied to almost any existing substrate including concrete, compressed slabs, bricks, plasterboard bases, etc.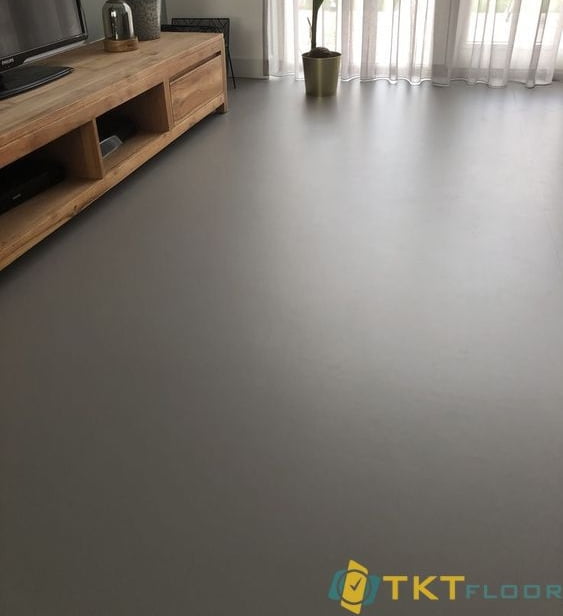 2. Composition of microcement flooring
Microcement is commonly known in Europe. As a very fine cement coating combined with fine aggregates mixed with water-based liquid polymers or powder resin polymers. The coating is made up of three to four very thin layers of paint of the product. Most microcement is basically composed of quick-hardening cement, fine fillers such as calcium carbonate. Or fine quartz powder, fine aggregates and adhesive polymers. So that the product can stick to most surfaces, including cement, concrete, paving tiles, cement boards, plaster boards …
By mixing these ingredients together, a strong and flexible environment is created. It can be applied to flooring, walls and furniture construction. Outstanding strength is developed very quickly with cement and additives that harden quickly. The composition of this coating is based on a combination of cement adhesives. Single aggregates, catalytic additives, inorganic pigments and synthetic resins. The final product is a lightweight mixture of high mechanical strength and attractive aesthetic qualities. This is evident after the microCement floor has been completed.
3. Benefits of microcement flooring
There are many reasons why microcement flooring is becoming a popular top choice in construction projects. Some of the benefits of microcement flooring include:
Multiple layers of decorative finishes.
The seamless, non-ron surface creates a more spacious feel for the space
It can be applied on floors, walls, ceilings, pools and furniture. Internal and external space.
Diverse and rich colors help customers have many options to suit their personal preferences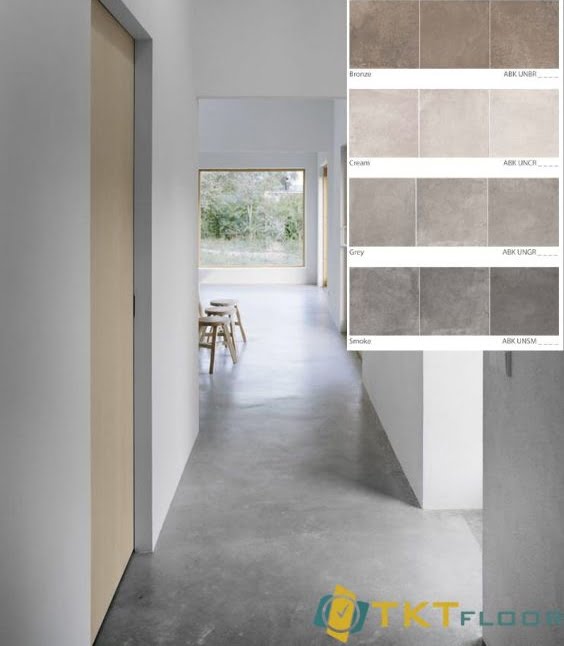 Manual application, you can design the floor yourself personally and completely exclusively
High adhesion. Compatible with tiles, marble, stoneware, terrazzo, gypsum board, concrete, cement, plaster, etc.
Resistant to traffic, bumps, scratches and chemical products.
Waterproof.
Anti-slip, depending on finish.
The work is quick and there are no rubble
The material thickness is 2/3 mm, so it does not affect the structural load of the project.
Natural raw materials are 100% environmentally friendly products.
Easy maintenance and cleaning; with water and soap with a neutral pH.
The space is free of pathogens and bacteria.
4. Is microcement flooring better than tile flooring?
Microchips are easy to maintain and clean. Bricks are also not too difficult to maintain and clean. But over time, tiles tend to fade due to excessive cleaning and the use of cleaning materials. So, you will ask yourself, is microcement flooring better than tile flooring? Another problem for tiles is that dust and other particles tend to stick between the joints of the tile. And over time, it is almost impossible to clean them properly. On the other hand, you can use any type of mild cleaner to clean microcement floors along with a vacuum cleaner, floor brushes.
So, in terms of maintenance, microcement flooring is much easier and faster than tile flooring, easy to maintain, clean, and maintenance costs are also much less than tile flooring. These are the reasons, as we mentioned earlier, microcement flooring lasts much longer than tile flooring.
You can learn more about tile flooring here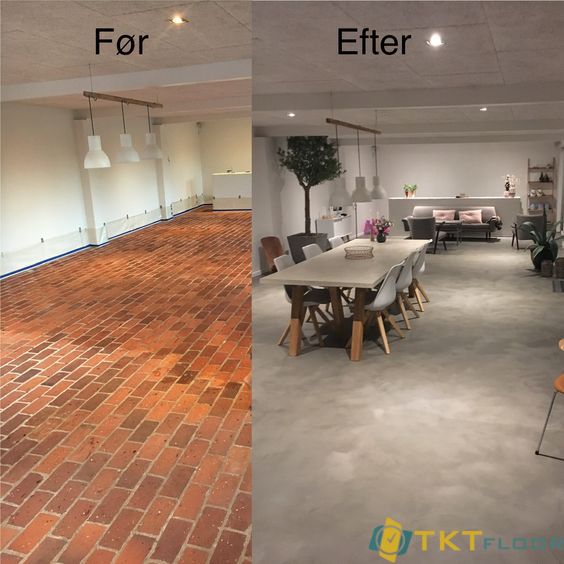 4.1 Durability and longevity
Microcement flooring is an extremely hard, durable and resistant surface to many abrasions. Tile floors, if not used carefully, are more likely to crack when subjected to strong pressure, such as refrigerators. Bricks are also susceptible to wear and do not have a long service life like microchips.
Microcement is a waterproof material and it has no joints; and therefore its surface is smooth. On the other hand, tile floors have many joints and the surface lacks smoothness. Initially, tile floors were also waterproof. But over time, water tends to seep into the joints of tiles and damage the floor. Therefore, microcement flooring beats tile flooring in terms of durability and longevity.
4.2 Cost
Depending on your circumstances; Prices can vary quite a bit when it comes to tiles. There are many types of bricks available on the market and their prices vary due to the model, quality and structure. The cost of microcement flooring does not vary as much as the cost of tiles. Therefore, cost can become one of the most significant differences between the two types of flooring. Microcement flooring is much cheaper and more affordable than tile flooring.
We should also keep in mind the installation cost of microcement flooring and tile flooring. The installation cost of microcement flooring is much lower than that of tile flooring. Tile flooring requires great care and expertise during installation. Therefore, tiles can have higher installation costs than microcement flooring.
4.3 Aesthetics
Both tile flooring and microcement flooring offer beauty and luxury. But microcement flooring offers greater appeal and customizability. In terms of color, finish and appearance microcement is entirely based on the preferences of the owner. Tile flooring also offers a range of colors and different options. But tiles lack the customization and attractive options available in microcement flooring.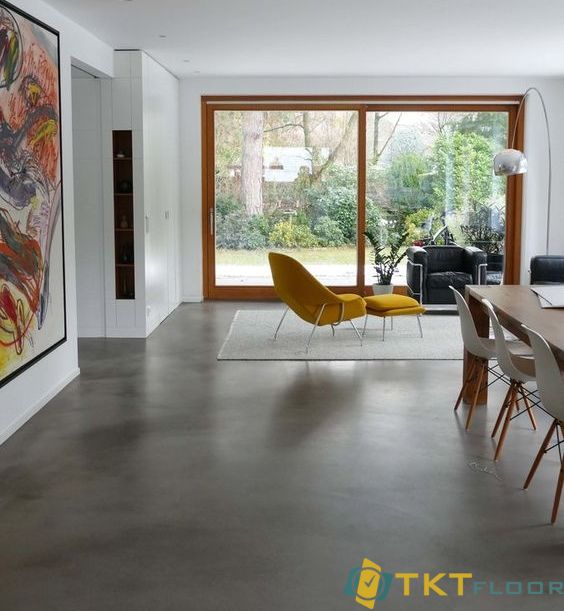 4.4 Other factors
Microcement provides floors with reduced thickness; tends to fluctuate between 2 and 3 mm; makes it very lightweight. On the other hand, ceramic tiles are heavy and take up more space, looking bulky.
Microcement enables architects, interior designers, builders, property managers and homeowners. Create a specific aesthetic that is often impossible to obtain with tiles and other materials. The strong polymer bonding strength in microcement mixtures allows the finish to be applied to almost any existing surface.
5. Conclusions
All these aspects are making microcement perfect for both commercial and residential use. The decorative solutions of microrealism are limitless. That is why its uses are so diverse. From microbiological stairs or microbiological pools to furniture clad with microjellies. Although the great use of microcement is in the floors and walls of kitchens; bathrooms and outdoor spaces such as terraces. Due to its attractiveness, wide range of applications, customizability, reasonable cost. Options and benefits are a much better option than brick, and people often choose it.
6. Some frequently asked questions about microcement flooring
Are microcement floors hard and durable?

Simply put, yes. Microcement is an extremely hard and resistant material, suitable for high traffic areas and is always quite uniform in color. Made from microcement mixed with additives, microcement flooring is even more resistant to the elements and will hardly damage your floors and walls.

What surface can microcement be applied on?

Microcement has been designed to be a very versatile product. You can apply it to concrete, cement, wood, mortar, tile, plaster, stoneware, metal, plastic or plasterboard, all of which will just require different preparation methods.

Is microcement waterproof?

The micro-cement, once applied, is naturally highly resistant to stains and water without the need for any kind of treatment. However, for bathrooms and other spaces that are frequently wet, we recommend adding anti-fouling agents to protect the floor surface. The texture of the microcement can even be modified to ensure that it remains beautiful and durable when wet.

How long does it take to apply Microcement?

We recommend waiting a few days before placing heavy furniture on the floor and not pulling heavy objects across the floor and considering the rubber ends to the seat. . . This process will usually take 3 to 7 days, but this will depend on the size of your room and the complexity of the construction.
TKT Floor Industrial Floor Solution Company
📞 Mobile number: 09.05.356.285
☎️ Home/Office number: 028.66.830.930 – 028.66.830.931
📧 Email: tktfloor@gmail.com – Website: https://tktfloor.com/
📺 Youtube: https://www.youtube.com/channel/UC8_fgvlxqKdGG57pNPjpnyw
📰 Fanpage: https://www.facebook.com/tktfloor/
🏢 Address: No. 9, Street 28, Binh Trung Tay Ward, District 2, Ho Chi Minh City.
Call Us – 100% Free – 100% Satisfied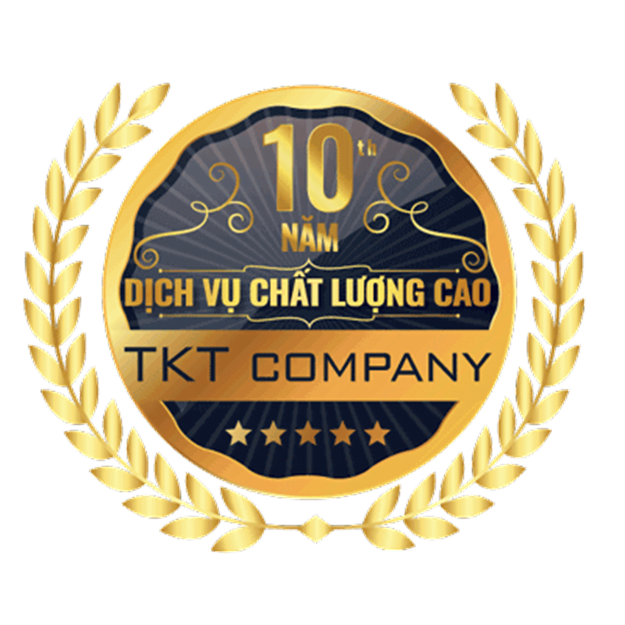 Source: TKT Floor hard floor solution