📅 Update the article "Top 7 ways to kill moss on cement floor" for the last time on June 30, 2023 at TKT Floor Solution Company Ho Chi Minh City
In the rainy season and especially the pot season in the North, moss grows very quickly, especially on the cement base. Because of the humid weather, lack of sun is the best condition for them to multiply. This affects the aesthetics, and is also the main cause of the deterioration of the house. Besides, moss also helps bacteria and microorganisms grow harmful to human health. Therefore, cleaning and limiting moss appears is always a matter of concern to many people.
In this article, TKT Floor will share with you the top 7 ways to kill moss on cement floors quickly, effectively, and thoroughly to remove harmful moss.
1. Causes of the appearance of moss on a cement base
Due to high humidity. The outdoor cement floor is often exposed to the sun, rain, mud. There should be an ideal level of moisture for the moss to grow and spread.
Cement floors of factories and warehouses are usually enclosed spaces and have high air humidity. If not cleaned, dry and airy is also an ideal environment for moss to grow stronger.
The process of renovating the substrate is not standard, not clean and water deposits on the surface to create conditions for moss to grow.
Due to hygiene, incomplete scrubbing of moss is still left as a sprout so that the moss continues to grow. The moss appears untreated, so it is increasingly spreading to the surrounding areas.
2. The harmful effects of moss on a cement base
Moss appears on the surface of the cement floor, making the floor slippery. If not careful leads to falls, injuries.
When moss multiplies, grows in damp areas. This is also the habitat of many types of bacteria and microorganisms harmful to humans.
Moss grows abundantly, in patches that will cause cement surfaces, walls . . . Will quickly deteriorate quickly.
The walls and courtyards clinging to moss look very unaesthetic. Make them lose their original beauty.
When sewer pipes appear, moss will lead to a situation where water cannot flow. Causes blockage of the flow and causes water to become contaminated.
Moss produces an unpleasant odor, in this smell hides many pathogenic bacteria.
3. Synthesis of ways to kill moss on cement base
3.1 Use a high-pressure washing spray
The main reason why moss grows and grows again is because you do not kill the moss thoroughly at the root. But there are a few roots and sprouts of moss left, so just 1 bit of moss left over when the conditions are right, it will continue to grow and develop quickly.
Therefore, if you want to completely remove moss from the cement surface without using harmful chemicals, you can use a high-pressure sprayer to ensure complete elimination of the roots of the moss on the cement base.
3.2 Use of powdered lime
The high-pressure machine has a high price, so if you do not have the conditions to use it, you can use powdered lime to kill moss. Using powdered lime is the simplest and most economical method to remove moss from the cement floor.
Preparation tools:
Powdered lime (depending on the amount of moss),
Masks
Glove
Brush
Bucket
Broom
Steps to follow:
Step 1: Wear full protective gear then use a brush to scrub the entire area with moss. Use a broom to wipe away the freshly scraped moss, then take a shovel and shovel and put it in a ball bag to dump.
Step 2: Use clean water to flush the areas just brushed with moss, flush enough to soak the water evenly into the cement base,
Step 3: Sprinkle powdered lime evenly on areas with freshly scraped moss. Give preference to areas rich in moss. Wait about 4-5 hours for the powdered lime to dry then sweep it off and put it in the trash.
Step 4: Bounce with clean water and regularly scrub the cement base periodically so that the moss does not reappear.
3.3 Use of laundry detergent
Laundry detergent is one of the very good moss-killing materials. Besides, it can kill all kinds of harmful bacteria on the cement base. To use this way, you need to prepare and do the following:
Tools to prepare:
Laundry detergent
Stiff brush
Bucket or basin.
Broom
Steps to follow:
Step 1: First, you need to put soap in a bucket, then you pour in water in a ratio of 1:3 (water is 1 part, soap is 3 parts.)
Step 2: Use a broom to wipe away dirt around the location where the moss appears. Next, dip the cahri table in the solution so that the mixture sticks evenly all over the surface in a moderate amount.
Step 3: After scrubbing clean, just splash water on the wall or floor to wash off all the soap and then use a towel to dry thoroughly.
The chlorine in soap will effectively wash away pathogenic bacteria.
3.4 Use clothes bleach
Using Javel clothes bleach is a very effective moss removal solution.
Preparation tools:
1 bottle of Javel Clothes Remover.
Water
Bucket or basin.
Paint rollers, paint brushes
Rubber gloves, mask and glasses.
Broom.
Steps to follow:
Step 1: First, put 0.5ml of Javel bleach and 1 liter of water into the bucket. Along with that, you use the plant to stir together.
Step 2: Next, use a broom to wipe away all garbage and dirt around the area with a lot of moss. After that, dip the paint roller in the solution in a sufficient amount and then roll on the moss-stained site.
Step 3: Finally, you need to open all the fans and windows in the area where the moss needs to be removed. This will quickly dry, and also dispel the unpleasant odor of chemicals.
With this method, you only wait after 2 hours for the walls and ground of your house to become clean, there are no signs of moss anymore.
3.5 Use table vinegar
Table vinegar is also one of the very effective moss bleaching materials. However, table vinegar can only remove areas that are less mossy.
Preparation tools:
Table vinegar
Painted roller.
Clean towels.
1 bucket or brass.
Steps to follow:
Step 1: First, put vinegar in a bucket and mix water in a 1:1 ratio
Step 2: Next step, you need to dip the paint roller in the solution so that the mixture penetrates deep inside. Wipe on the part of the wall or cement base that appears moss.
Step 3: After wiping, you need to use a clean towel to dry thoroughly. At this point, you can open more fans or windows to dry walls and floors faster.
However, this method is only suitable for small mosses, just small, tiny clusters.
3.6 Use of peroxide
In addition to the above materials, you can use peroxide solution to remove moss. However, the disadvantage of this method is that the oxygen solution is quite expensive. More than water, the amount of solution is not much, so it only applies to cases of moss removal in a few very small areas.
Preparation tools:
Hydrogen peroxide 3%.
Water spray.
Clean towels.
Steps to follow:
Step 1: First, you need to empty the bottle of Pure Peroxide and the spray.
Step 2: Next, you need to clean the moss surface with a brush, and then spray it on top. Then you wait about 10 minutes then use a clean cloth to dry thoroughly.
Peroxide is a benign medical cleanser, so it has an extremely high ability to remove bacteria.
3.7 Use specialized moss removal chemicals
For the situation of moss at an alarming level, you should use specialized moss removal chemicals, which are commonly used in the market.
Some reputable moss removal chemicals you can refer to such as:
DB Woss moss remover,
AlgaCid moss bleach,
TB – DRT mold moss remover,
Floor Stain Remover Moss Remover,
GMP Cocorex Mold & Mildew Moss Remover,
Amigo moss bleach,…
In the process of scrubbing, it is necessary to fully equip labor protection (eyeglasses, masks, shoes, boots, gloves, …). Wastewater sources after moss removal need to be collected and treated in accordance with the process, avoiding direct flushing into rivers, lakes, ponds and streams.
4. Notes so that moss does not appear on the cement base
To eliminate moss on the cement base most effectively, some of the following tasks should be noted:
Scrubbing and cleaning cement floors regularly
Regular scrubbing and cleaning of brick yard walls and water tanks is the best method to prevent moss from growing. Besides, cleaning will help your living space cleaner and more beautiful.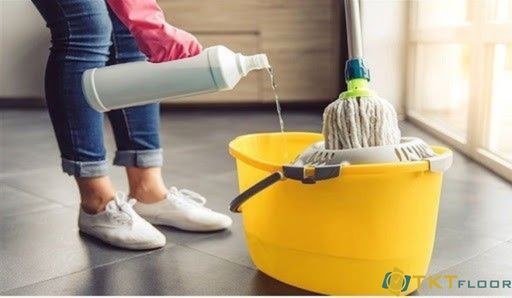 Always keep the cement base area dry
A big factor that determines the ability to form moss is moisture. If your floors are always dry, they will definitely not be able to appear. Find out what causes that cement base area to be wet and treat it as a way to remove moss thoroughly.
Use surfaces, materials that are less adherent to moss
To increase the ability to prevent moss from sticking, you should use surface paving materials such as lashes – extremely resistant to moss growth. When plastering the floor, you just need to mix the lashes into the mortar mixture and then plaster as usual. This stone also helps prevent the floor from slipping.
Design a well-lit and well-ventilated space
Moss appears abundantly in dark, humid places. So to prevent it, we should design the rooms so that they receive a lot of natural light. Make windows, glass for lighting, room ventilation doors to avoid high air humidity, moss easily grows.
If the space is not fully lit, it will be a great difficulty for the development of microorganisms. Many of these microorganisms thrive on humid environments. Therefore, bearded algae is extremely dangerous
5. You may be interested
TKT Floor Industrial Floor Solution Company
📞 Mobile number: 09.05.356.285
☎️ Home/Office number: 028.66.830.930 – 028.66.830.931
📧 Email: tktfloor@gmail.com – Website: https://tktfloor.com/
📺 Youtube: https://www.youtube.com/channel/UC8_fgvlxqKdGG57pNPjpnyw
📰 Fanpage: https://www.facebook.com/tktfloor/
🏢 Address: No. 9, Street 28, Binh Trung Tay Ward, District 2, Ho Chi Minh City.
Call Us – 100% Free – 100% Satisfied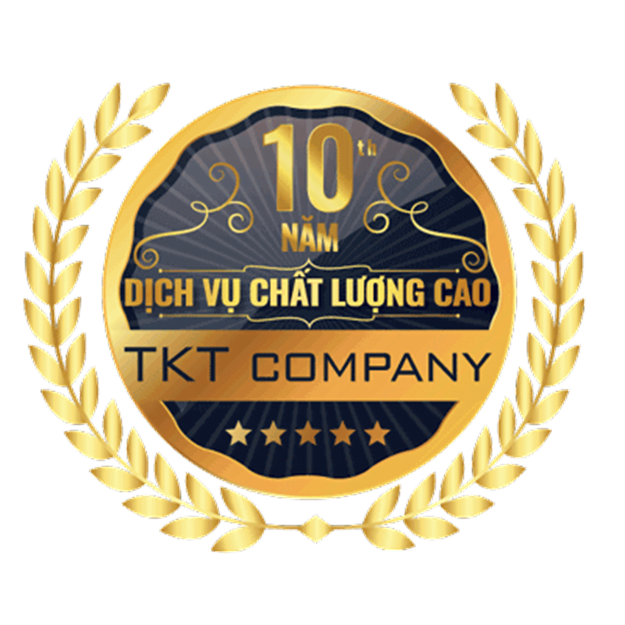 Source: TKT Floor hard floor solution